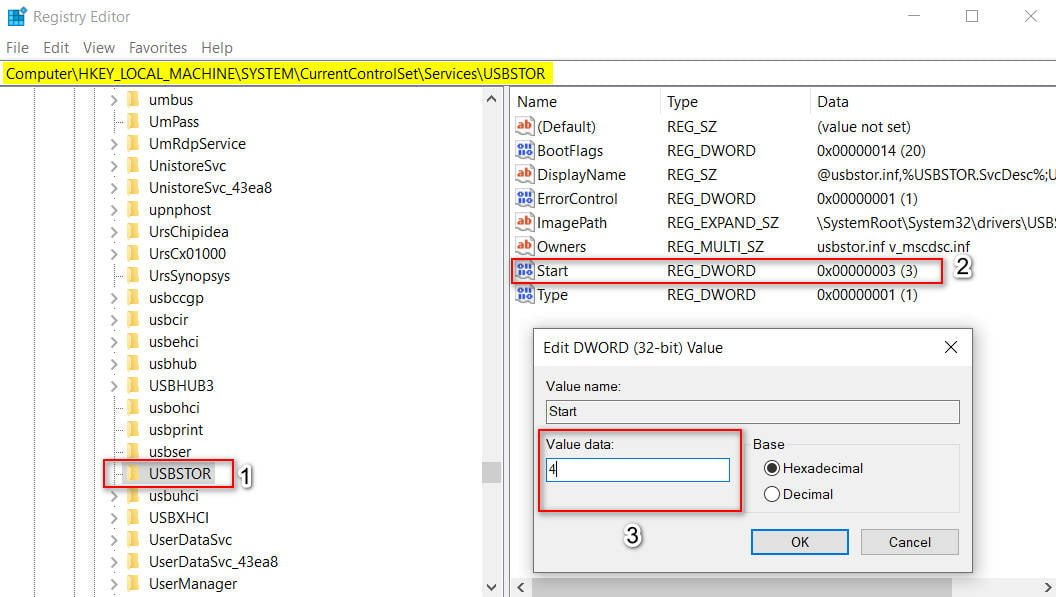 You might have noticed that when you attach your USB drive to a computer at your school or office and the computer doesn't respond? It is because the administrator has disabled the USB ports and therefore, USB drives are not recognized.
There are various ways to protect your data on Windows 10 computer. One of them is to disable or enable USB ports on your computer.
Disabling access to USB ports is a great way to stop unauthorized users to transfer or steal data from your computer. Some might feel it is a cumbersome process, but do not worry as we have you totally covered.
Disable Or Enable USB Ports On Windows 10 Through Registry Editor
Using Registry Editor is a critical way to disable or enable USB drives port on Windows 10. So, if you find using Registry Editor comfortable, go on!
Step 1: To open Registry Editor, type regedit.exe in the search bar beside the Start menu and press Enter.
Note: Press Windows and R and type regedit.exe to open Registry Editor.
Step 2: You will get a user account control prompt, click Yes.
Step 3: Now you will get Registry Editor window and follow this path:
HKEY_LOCAL_MACHINE\SYSTEM\CurrentControlSet\ Services\USBSTOR
Step 4: Once you get to the key, locate Start DWORD the right-hand side of the window. If you want to disable USB ports, change the value from 3 to 4 and if you want to enable it, change the value to 3.
Then close registry editor & restart your computer.