Welcome back, guys! Today I am back with a new topic to be discussed, which is about Screen Recording Software. I know what you people are thinking right now. And it should be because it is a natural habit of human beings.
What is Screen Recording Software, Right?
Well, I would like to tell you guys that screen recording software is a program. And it allows you to make a screen capture of your computer with ease. This software can record all actions that happened on your computer screen. It does not matter that you are there or away from your computer. And it will capture all the things which are going to happen on your computer screen. You can use it to monitor and also to record video courses, games, etc.
Download New version(Spyboy 2.0) App
List of Top 12 Best Screen Recording Softwares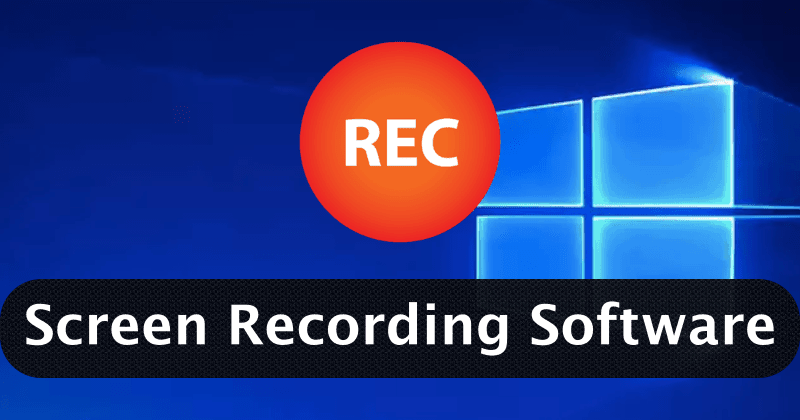 Here are some great softwares you can use to take screenshots and record your PC workspace:
1. Icecream Screen Recorder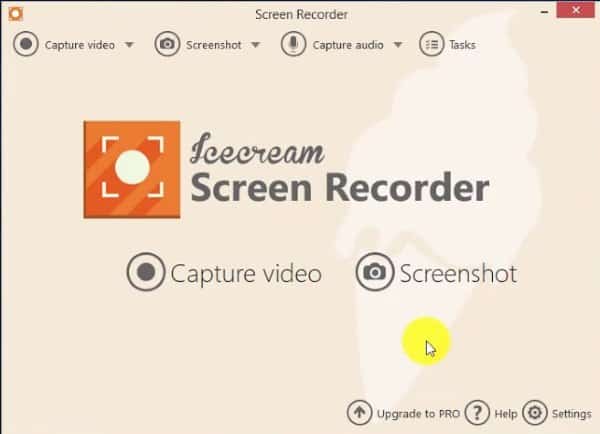 Icecream Screen Recorder is a tool which allows you to take video screenshot of your workspace. And it is easy and simple to use. It offers you a complete suite of tools and options for professional screen capture.
2. CamStudio
CamStudio is another best tool that allows you to monitor your desktop activities. Either in your presence in your absence as well. You can easily record out your computer with this software. It can record all screen and audio activities on your computer screen. And can create industry-standard AVI video files.
3. TinyTake
TinyTake is free to use screen video recording software. It is available for Microsoft, Windows, and Mac. Using TinyTake screen recording software. You can capture both images and videos of your computer screen. TinyTake also allows you to record computer screen. You can edit audio or videos, tweak the look and feel of the content. And you can define the branched scenario also. Which can be done very quickly and effectively.
4. Free Screen Video Recorder
It is a compact screen video recorder and screenshot capture tool. It allows you to record screen activities easily and you capture everything on the computer screen. This will be including objects, menus, full screen, and rectangular regions. The concerned software takes a picture or video of the user's computer screen. And also can upload it to the Web, FTP, computer or clipboard.
5. Snagit
Snagit is a  screen recording software. It gives you the complete tool for screen capture and video recording. Which you can perform on Windows and Mac. Combine traditional screenshots, video recording, image editing a and file sharing as well. It is fast and easy to use. Snagit prioritizes screenshot capturing and video recording. And editing of those shots or video clips. The video editing feature in Snagit has a strict limit.
6. ScreenFlow
ScreenFlow is one of the most popular software. Which is mostly used by Mac users. However, this software is only available for Mac users. ScreenFlow is a software which is award-winning and easy to use video editing, screen recording and sharing tool from Telestream.
7. Movavi Screen Capture Studio
Movavi Screen Capture Studio is one of the best screen recording software out there. It is available for Windows which allows a user to record their computer screen. The software is available with many screen recording and video editing tools. There is no limit on the length of the videos that you can record. This is one of the best, excellent and mind-blowing screen recording computer software.
8. MadCap Mimic
MadCap Mimic is again one of the most advanced screen recording tools. It can be used on your Windows 10 computer. This tool is great for creating interactive videos and simulations. For screen recording, MadCap Mimic offers three modes of operations to its users. And these are manual, automatic and full motion.
9. Free Cam
Well, if you people are searching for a free and easy to use screen recording software for your Windows 10 computer. Then you are suggested to install Free Cam. It allows you to create screenshots in the easiest manner. Apart from this the screen recording utility it also offers you guys to built-in audio and video editors as well. And again it is a free tool, and it does not put any kind of watermark on the videos.
10. EZVID
EZVID is a tool which helps you to record screen in the best quality. And this software is one of the best among available tools. Which lets you capture and record your computer screen in a natural way. EZVID is exceptional because of the power of its cutting edge.
It has more effects and features like voice recording, face cam, voice synthesis, screen drawing, and speed control. And some other features which you will not find in any other screen recording software. EZVID is the world's best solution for making videos that entertain, inform and enhance you.
11. Camtasia 9
Camtasia comes into a much handy one to use. With a broad range of necessary tools very well-organized, it becomes easier to identify and use them. Camtasia 9 is the latest upgrades from Camtasia that comes with a 64-bit processor and is able to record 4k videos as well. In addition, it shares a variety of pre-build assets starting from the basic ones to many advanced effects.
12. Atomic Active Presenter 7
Atomic Presenter is a powerful screen recorder that is able to record every single part of your screen. However, the free version might not open all exclusive features for you. But the best part of this software is that you can make high-quality screencasts regardless of any time limit and no watermark over your videos. You can further use its free tools to add more creativity to your recorded videos. Moreover, you can export your videos in a variety of formats that includes all the major ones.
Download Spyboy App
Posted by Shubham ;)